filmmakers
Aaron Poole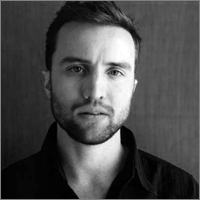 A graduate of George Brown Theatre School, with training in the Strasberg and Meisner techniques, Aaron sizzled in his defining performance as Johnny, a cracked-out street hustler, in Ed Gass-Donnelly's "This Beautiful City".
Following its premiere at the 2008 Toronto International Film Festival, Aaron's performance met rave reviews. His daring portrayal of the recovering addict, garnered him a Canadian Academy Award (Genie) nomination for Best Actor, a category he shared with Canadian icon Paul Gross and the legendary Christopher Plummer. Poole won the Best Actor ACTRA Award that same year for the role.
Since "This Beautiful City", Aaron has played a recurring role on TMN's "Z.O.S.: Zone of Separation" and was featured in Atom Egoyan's "Adoration". The next year he again worked with Egoyan when they traveled to Armenia for an experimental film project.
After coming home from another exotic location in Lebanon where he was filming the missing third act (!) of 2011 Sundance Audience Choice award-winning feature, "Circumstance", Poole teamed up with Ed Gass-Donnelly and producer Lee Kim once again for their indie hit, "Small Town Murder Songs", also starring Peter Stormare, Martha Plimpton, and Jill Hennessy.
Watch for Aaron in the Samuel L. Jackson film, "The Samaritan"; his star-turn in Rue Morgue Cinema's first feature "The Last Will and Testament of Rosalind Leigh"; and as Robert Cobb Kennedy in the BBC America series "Copper".

Jim Gilbert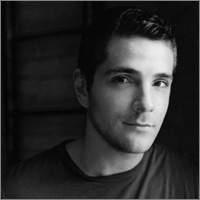 Jim (professionally known as James) is best known for his role as William Brereton in the Showtime historical drama series, "The Tudors". James has most recently starred in the remake of "Moby Dick" (2011), along with William Hurt, Ethan Hawke and Eddie Marsan and the suspense thriller "The Corridor", which was filmed in Nova Scotia. He has also appeared in numerous television shows such as "Nikita", "Rookie Blue", "Flashpoint", and "The Border". Other film credits include "American Soldiers", "Saw VI", and "The Cry of the Owl" with Julia Stiles and Paddy Considine. Jim is a graduate of the Royal Scottish Academy of Music and Drama in Glasgow, Scotland.
James was born and raised in Nova Scotia. He now splits his time between Toronto and Los Angeles
Christopher MacBride (Writer/Director)
After winning a screenwriting award from the IFA (Independent Filmmakers Alliance) for his very first screenplay, the comedic short "Movie Talkers: Scum of Humanity", Christopher went on to write for the Canwest television series "Inside the Box". He has written and directed four successful short films, "Secrets", "Chaos", "Smoke Break" and "Sleep Lab", which have played at film festivals across Canada, the United States and overseas.
MacBride currently has two of his feature screenplays optioned and in development; "Grown Up Suzanne", the sexually charged revenge drama (optioned by Rue Morgue Cinema) and "The Education of Fredrick Fitzell" (optioned by Three Legged Dog Films) a surreal time travelling thriller. He was also recently nominated for the "Emerging Filmmaker Award" at the Yorkton Film Festival. For several years prior to his entree into the feature film world, MacBride ran the interactive division at Sinking Ship Entertainment. He has made a career out of creating projects that successfully extend film and television properties into the online world.

Lee Kim (Producer)
Lee has been actively involved in the entertainment industry as a producer, director, actor and musician for over 10 years. His foray into producing began in 2006 with the feature film "This Beautiful City" which was nominated for four Genies at the 29th Genie Awards in 2009. His second film "Small Town Murder Songs" premiered at the Toronto International Film Festival in 2010 and was a prize winner at the Torino International Film Festival, Whistler Film Festival and Phoenix Film Festival. The film also catapulted director Ed Gass-Donnelly into Hollywood's up-and-coming list, following his inclusion in Variety's Top 10 Directors to Watch list.
In addition to "The Conspiracy", which will have its world premiere at Fantastic Fest 2012, Lee recently wrapped production on "I'll Follow You Down", written and directed by Richie Mehta ("Amal"), starring Haley Joel Osment, Gillian Anderson, Rufus Sewell, and Victor Garber. He is also in development on a number of other film / TV projects, including "The Blow-Up Dolls" written by Jonathan Sobol ("Beginner's Guide to Endings") and "The Valley Dark", a 12-episode cable series with writer/director Ed Gass-Donnelly and producer Christina Piovesan.

Ian Anderson (Director of Photography)
Anderson's ten years of industry experience include a variety of long and short format film productions and commercial projects. His focus on long format story telling has resulted in his most recent collaboration with director Chris MacBride, "The Conspiracy". This marks Ian's third feature film credit as Cinematographer.
Ian's feature length cinematography debut, the critically acclaimed "Only" (Ingrid Veninger/Simon Reynolds), premiered at TIFF '08. The following year Ian worked with Veninger again, this time on location in Slovakia to shoot the film "Modra". This film saw its world premier at TIFF '10 and has since been selected as one of Canada's Top Ten Features of that year.
In addition to his feature credits, Ian has sought out a variety of other projects, including Dennis Heaton's 2010 Gemini Award nominated series "My Pal Satan" and Genie Award nominee director Jim Donovan's dramatic short, "She Said Lenny", which was also nominated for a DGC Award. Ian's commercial clients include The Royal Bank of Canada, Rogers, Cineplex Odeon and Blackberry to name a few.
One of Ian's strengths outside of his technical capability as a cinematographer is his interpretation of a director's vision and bringing that to life. His passion for collaborating with directors on visual storytelling has seen him shoot a wide variety of narratives and artistic projects. With his dual citizenship to the United Kingdom, Ian is currently exploring co-production potential and foreign possibilities, not to mention his slate of projects in development for 2012.
For More Information: ian-anderson.net